What makes Toni so hungry just thinking about it?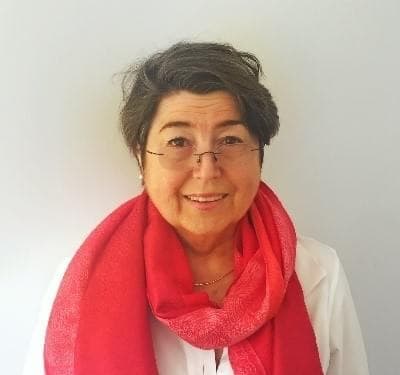 Antoinette Gambonini, WBN
and AESIS Network Coordinator
"I wish that all of the RENOMIA European Partner family members and their families stay safe and well throughout 2022!" :-) :-) :-)
Rare Prime Rib of Beef and Horseradish Sauce! This is a dish which Toni and Paul can't imagine missing on their New Year's Eve table. Toni is an excellent cook and we are happy that she shared this recipe with us. Toni points out that horseradish is a very important ingredient for this dish. Horseradish was known in Egypt in 1500 BC. Both root and leaves were used as a medicine during the Middle Ages. The root was also used as a condiment on meats in Germany, Scandinavia, and Britain. Horseradish was brought to North America during Colonial times.
TripAdvisor advice where to get the best Rare Prime Rib of Beef and Horseradish Sauce in London: Rules Restaurant and Simpson's in The Strand, both located in Coven Garden.
Ingredients: 1 bone-in beef rib roast (4 to 6 pounds), 1 tablespoon olive oil, 1 to 2 teaspoons coarsely ground pepper
horseradish sauce: 1 cup sour cream, 3 to 4 tablespoons prepared horseradish, 1 teaspoon coarsely ground pepper, 1/8 teaspoon Worcestershire sauce
Here are the recipe and directions:
https://www.tasteofhome.com/recipes/prime-rib-with-horseradish-sauce/