REP Conference 2021 – hosted on the Teams platform, nevertheless in a world format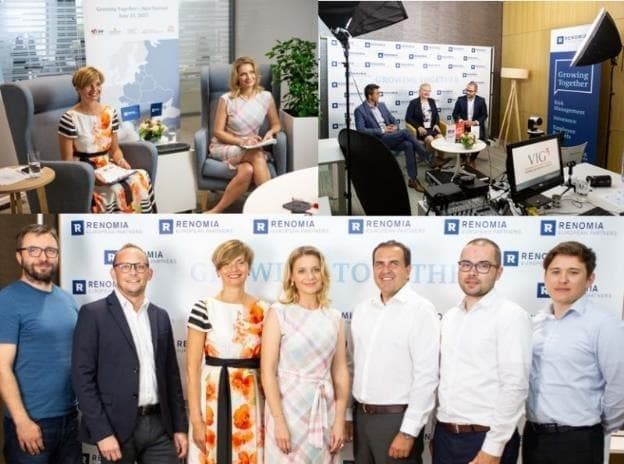 Over 200 participants took part in the 3rd RENOMIA EUROPEAN PARTNERS Conference in 2021. It was different from the two previous ones – the meeting rooms for participants from 23 countries were transformed into online studios, from which we were virtually connected.
The topic of the conference was "Growing Together in the New Normal." We discussed opportunities and challenges in Central and Eastern Europe, one of the fastest growing regions. The so-called "new normal," brought by the coronavirus pandemic, is reflected, among other things, in a major change in business processes. Therefore, one of the topics was how to successfully manage a business and its sustainable growth in this new reality.
At the beginning of the conference, the participants were greeted by colleagues from Gallagher, Vyvienne Wade and Matthew Pike, and then it was our specialists' turn – Michal Holzer, Michael Dubský, Yevgeniy Tatusov, Radim Kovács, Radek Velička, and Hana Pavelková as well as representatives of the conference partners from Generali ČP, Generali, Kooperativa, and ČPP.
Virtual meetings, which have been replacing real ones for the second year in a row, are also one aspect of the new normal. The many positive responses we received after the conference confirm that we can prepare these online events so that everyone can experience interesting and useful information and the joy of mutual cooperation. The beautiful smiles and professional performance of presenters Klára Kodua and Alžběta Gyulaffyová only underlined the whole impression of a successful event.