RENOMIA strengthened its position in CEE
RENOMIA expanded this year again as it obtained a minority shareholder stake in the largest insurance broker in Croatia, FORTIUS INTER PARTES d.o.o. (Fortius), which also has branches in two other countries – Slovenia and Bosnia and Herzegovina.
The entire Southern Europe region is a promising area with an encouraging future, and it's not a new region for RENOMIA. We have ongoing cooperation with DPS International in Croatia, where RENOMIA is also a minority shareholder, and reliable collaboration with RENOMIA EUROPEAN PARTNERS (REP) in all other countries of the region.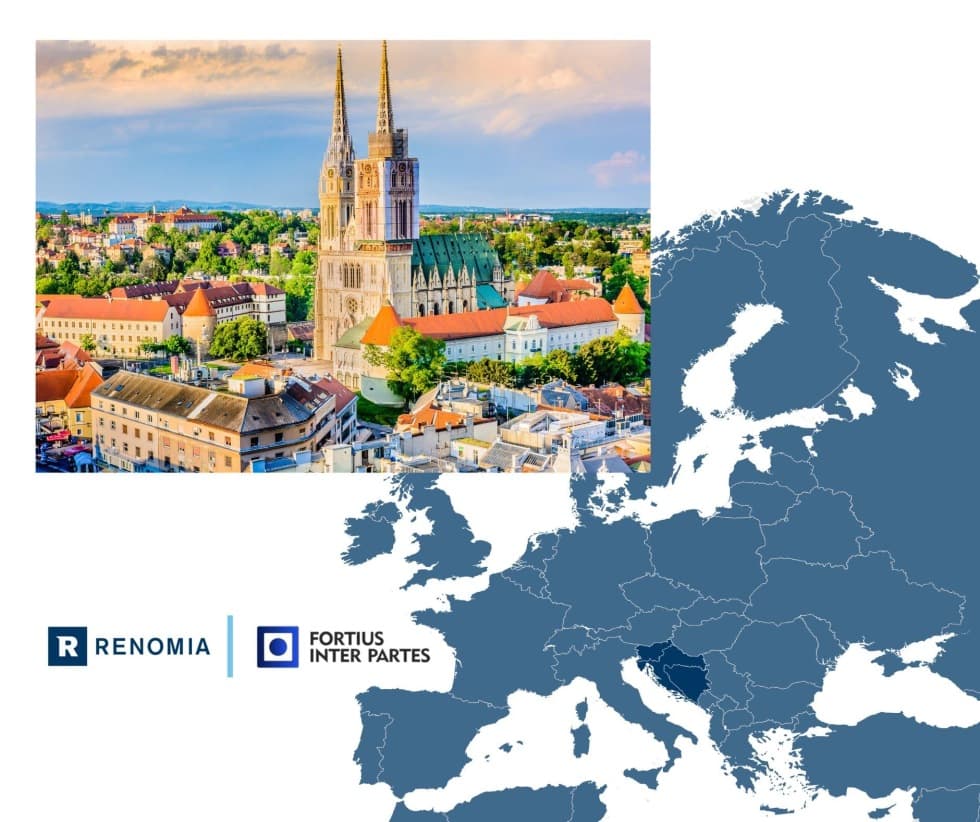 The teams in each REP country have proven how great they are in providing services of the highest quality to existing clients and by winning new ones. RENOMIA continues to invest in its progress in all areas, from education through digitization and team development to expanding its services and products.
Fortius, the largest broker in Croatia, was founded in 2003 and operates in the field of corporate insurance and facultative reinsurance in Croatia, Slovenia, and Bosnia and Herzegovina. It has 34 experienced colleagues and manages EUR 22.8 million in gross written premiums. Its founders and directors remain actively involved in company management and continue to develop Fortius under its original name. The Fortius team has a great reputation on the market and shares the same culture and vision for the future.
This move is another important step in fulfilling our vision of being the best and leading insurance broker in Central and Eastern Europe.