RENOMIA manages the risks in aviation industry
RENOMIA and RENOMIA EUROPEAN PARTNERS are very active across the CEE region. What exactly do you do in the field of aviation risk insurance?
Aviation business is one of the most demanding in terms of safety. We insure all types of aviation companies. The insurance covers carriers, private aircraft operators, helicopters, aerodrome operators or owners, airline service providers - aircraft service or hangar, airport operations, aircraft fuelling, or aircraft catering supplies.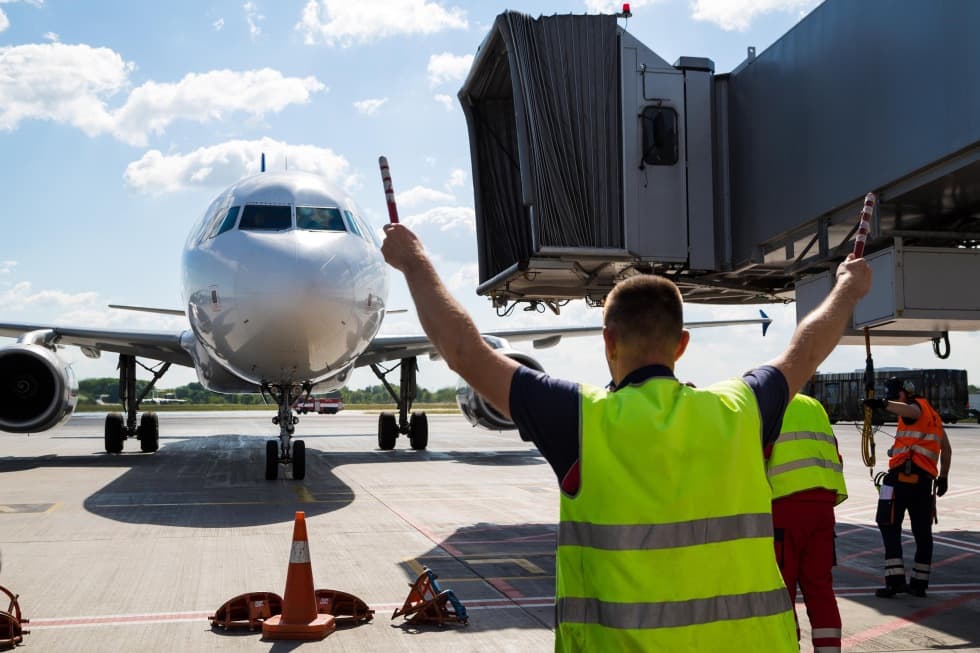 How does an aviation professional look at the risks associated with airport operations?
The airport represents a "vibrant and varied life" with many risks accumulated in one place - something like "all in one". On the one hand, there is a company or individuals who will be happy sue the airport about almost anything, on the other hand, the airport is under increasingly more careful legal and regulatory scrutiny. Also, the airport owners are more commercially active these days. Unfortunately, there is also a risk of terrorist acts, environmental damages or cyber-attacks.
Which risks should airport owners or operators take into an account?
Potential risks are very varied across the whole aviation sector. Consider only the risks the airport faces. Each airport is an individual type of risk with many activities. Insurance is therefore "tailored". Typical risks for each airport are: airport / runway traffic, handling services and activities performed on the airport's premises (buildings). In addition, it may be fuelling aircraft, catering supplies, airport tower operations, hangar services and / or aircraft service / maintenance. Everything has to be mapped, risk-assessed and properly insured.
What are the other areas in airport insurance, which also need to be addressed?
Rarely owners or members of the airport's statutory bodies are aware that they are exposed to certain risks in their management activities. Members of the statutory bodies mandated by the company's commercial management and representations of the company shall be liable in full of their property, regardless of the fault for the damage caused by the company or third parties in breach of their statutory or contractual obligations. Members of the company's bodies are legally wound up by obligations whose unintentional breach may cause extensive damage. The liability of the statutory and supervisory bodies for such financial damage that they cause in the performance of their duties to the Company or to third parties is subject to "D&O Insurance" of members of the company's bodies.
You also mentioned cyber-attacks - how can this risk compromise the airport?
Airport operators have uniquely secured network and manage a huge amount of personal data and information. A large data set is shared across airport, airline and public administration systems. Personal and credit card data are very attractive for potential cyber-attacks and intentional misuse. If this happens, then the company will have to face not only the personal liability caused to passengers, but also the loss of data or even the prevention of access to internal information systems. Everything can lead to loss of profits for the affected company, damage to its reputation, and the loss of confidence of customers and clients, which is very difficult to recover. All this can be dealt with proper insurance cover.
You have to take in mind also the terrorist attacks ...
Yes, "terrorism" is a very serious act that has a tragic and fatal impact. Because of such an act, people are particularly affected, not to mention the properties. "Terrorism" can be described as: war, strike, rebellion, civil unrest, labour-market disruption, malicious intent or sabotage by the individual, the group, accidentally or deliberately. We can insure these risks for our clients.
What is the main advantage of cooperation with RENOMIA and RENOMIA EUROPEAN PARTNERS, for example against the insurance company?
The objective of the insurance broker is always to work for the client. Our clients value our consulting approach, where we have not only the perfect knowledge of the field, we discuss with them in detail their needs, what would be "nice to have" in insurance and help them both with risk management and claims management when damages occur. Of course, we offer them also special solutions tailored for their needs, thanks to our cooperation with partners around the world.