RENOMIA Bulgaria is marking its 15th anniversary
RENOMIA Bulgaria, a leading B2B broker company on the Bulgarian market, is celebrating its 15th anniversary. RENOMIA CEO Jiřina Nepalová and the Czech Ambassador to Bulgaria Lukáš Kaucký attended the celebration at the Czech Center in Sofia, along with colleagues from other RENOMIA GROUP countries who joined in the celebrations.
"We owe our success to the trust of and long-term partner relationships with our clients, partners, insurers and the exceptional RENOMIA team in Bulgaria. We would like to thank them for their trust and cooperation, which is the driving force behind our professional and personal development and success," points out Monika Minková, director of RENOMIA Bulgaria. "The company's successful history has been built over the years by putting all our heart, energy, emotion, persistence, inspiration and dedication into it. Our history and successes have provided us with a foundation, lessons and experience. Now we look forward to the new challenges of the transforming insurance market, customers' expectations and needs, and the local and global economy. We are inspired and cannot wait to respond to all this."
RENOMIA Bulgaria has built up a strong position in various business sectors such as energy, transport & logistics, light and heavy industry, and the IT sector, and is continuously developing in order to take advantage of future opportunities such as advisory approach and further specialisations. Like many other industries, insurance is also facing the trend of digitalisation. Thanks to support from RENOMIA and Gallagher, RENOMIA Bulgaria is ready to keep pace with that trend.
Some of the main milestones of RENOMIA Bulgaria
The broker company was founded in 2000 in Sofia by Monika Minkova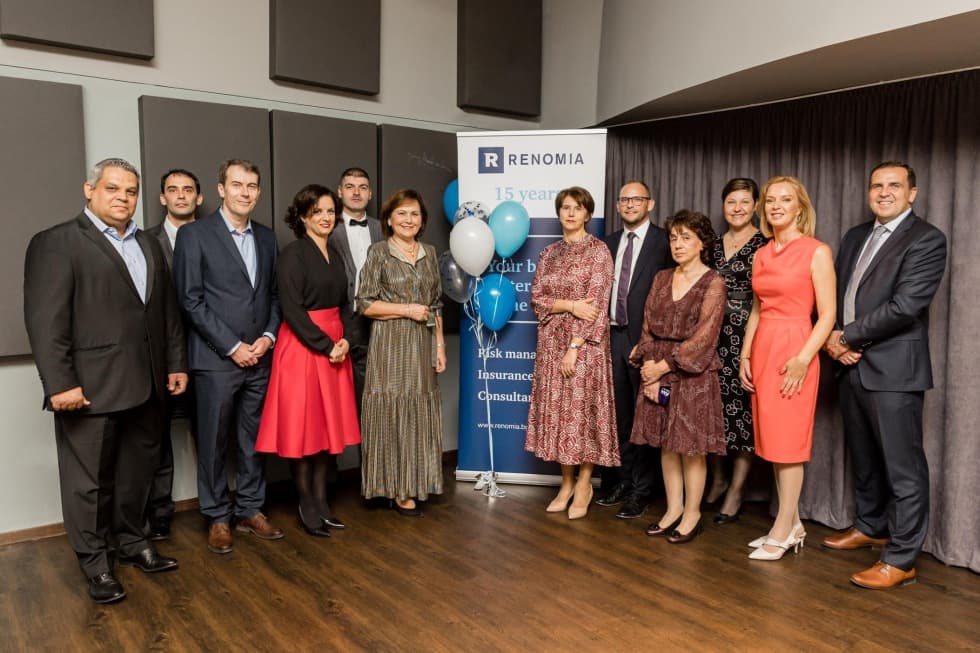 In 2007, it joined RENOMIA GROUP and became a major part of the global group together with eleven other European countries where RENOMIA has its own offices and an additional 24 countries in the CEE region covered by RENOMIA partners

Since then, the company has grown and built a strong position in the corporate insurance segment

Since 2019, RENOMIA has entered into a strategic partnership with Gallagher, one of the strongest global players