Inspiration&Breakfast morning talk show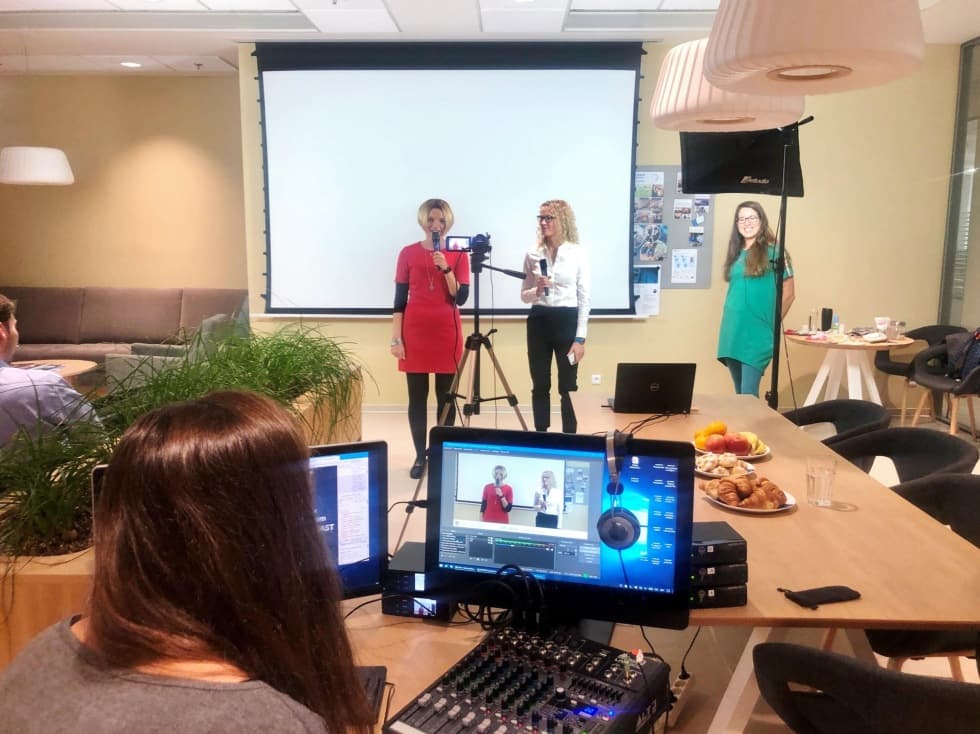 RENOMIA has been producing and live-streaming Inspiration & Breakfast morning talk shows for its entire staff for over a year.
There have been 23 shows streamed so far, out of which 5 in the English language, providing RENOMIA colleagues abroad with the opportunity to join in as well.
The idea of the show is to bring interesting topics, which currently resonate throughout the society. Open minded view on specific topics, combined with the talk show guest's insight and expertise are the qualities most appreciated by the audience.
The first morning talk show streamed live to the entire world on November 22, 2019 was dealing with the topic of Zero Waste.
Here at RENOMIA, we feel responsible for the planet we live on and our audience was eager to learn more about what can be done, in order to be in compliance with the Zero Waste philosophy.